Free Evangelistic Video
FOR ALL WORLD LANGUAGES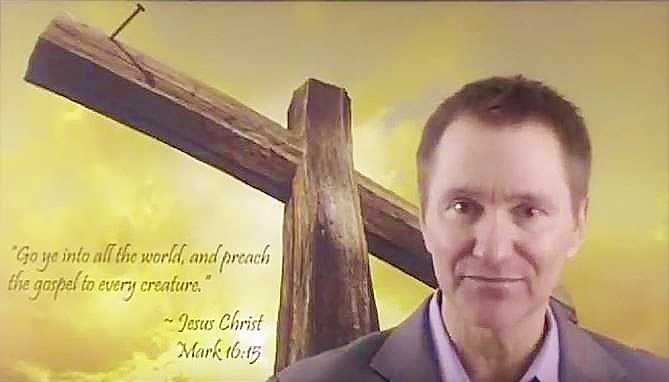 The Gospel of Jesus Christ is a very simple message! God Himself created and gave the Gospel message to the world, and He created each human heart to respond to this message! Scott Nute Global Ministries has developed a simple evangelistic video specifically designed so that churches and Christians of all cultures in the world can use it to reach their community, and their family, and their friends, with the Gospel message.
The video is FREE for you to download (at the bottom of this page) and to use. Also, you can copy and send this page and the video to other pastors and Christians throughout your region and country, and around the world. We ask that if you (and anyone you send the video to) use the video, that 1) you use the video only in the context for which it was created…in events, and in services, and in public invitations, etc., that are evangelistic in method and in Theology, and 2) that after you use the video you contact our ministry here through an email and send us a brief report with the following information:
Include in the report:
How the video was used, such as in a church, an outdoor event, etc.
Was the video shown on a TV, or screen, or computer, or phone, or wall, etc?
City and Nation (if it is safe for you to name your location).
Church or Organization Name (if it is safe for you to do so).
Decisions made for Jesus Christ through using the video.
Personal testimonies from a few people of how God used the video to impact their lives.
Photos of the event, and of church leaders, and of people who made decisions for Christ (if it is safe for you to do so. If photos can be used in paper print only but not electronically, please note).
How you intend to follow-up the people who made decisions for Christ through the video.
Any Comments or suggestions.
The video contains the following:
The title of the message is, "THE CROSS," taken from 1 Corinthians 1:17-18.
A 30-minute evangelistic message, consisting of 15-minutes of American international Evangelist Scott Nute sharing the Gospel. There are 2-3 second hesitations after every 1-2 sentences, which allows for the interpreter on location to translate the message.
The message is very simple, and clear, and direct, so that people of all ages, and in all cultures, can understand it.
A very clear, simple, and direct invitation is presented, allowing for the listeners to respond to the message and say yes to Jesus Christ through repentance and faith. Scott Nute leads in a public prayer of commitment to Jesus Christ, and then asks those who made a decision for Jesus Christ to publicly raise their hand in the air.
Follow-up steps are presented, with the focus being connecting the listeners to the involved church(s), or groups, or people, hosting the event.
Below are some suggested ways you can use this video to reach non-Christians in your area. We suggest that you be intentional and use this video for evangelistic events that you prepare for in advance by INVITING & BRINGING non-Christians to the video event, and also people who need a church or Christian group for spiritual growth.
Local Churches
Outdoor Events
Home Meetings
Youth Meetings
Small Groups
One-on-One
Electronic Meetings
Internet Posts such as Facebook, Twitter, LinkedIn, etc.
To download the free evangelistic outreach video click here.