Free Evangelistic Video
TRANSLATABLE EVANGELISTIC VIDEO & RESOURCE KIT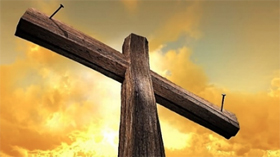 The Gospel of Jesus Christ is a very simple message! God Himself created and gave the Gospel message to the world, and He created each human heart to respond to this message! Scott Nute Global Ministries has developed a simple translatable evangelistic video & resource kit. This video & resource kit is specifically designed for churches and Christians of any culture to use to reach their community, and their family, and their friends, with the Gospel of Jesus Christ. The video is FREE for you to download and to use! Just select what language below:
The Cross video in English: Video Download
The Cross video in Spanish: Video Download
The Cross video in Urdu: Video Download
The Cross video in Kinyarwanda: Video Download
Download the video resource preparation kit here: www.scottnute.org/videokit
The VIDEO KIT includes:
Evangelistic Video

The title of the message is, "THE CROSS," taken from 1 Corinthians 1:17-18.
A 30-minute evangelistic message, consisting of 15-minutes of American international Evangelist Scott Nute sharing the Gospel. There are 2-3 second hesitations after every 1-2 sentences, which allows for the interpreter on location to translate the message.
The message is simple, and clear, with a direct invitation for the listeners to respond to the message and say yes to Jesus Christ through repentance and faith. Scott Nute leads in a public prayer of commitment to Jesus Christ, and then asks those who made a decision for Jesus Christ to publicly raise their hand in the air.
Follow-up steps are presented, with the focus being connecting the listeners to the involved church(s), or groups, or people, hosting the event.

Operation Andrew: the personal evangelism training strategy. 
Decision Card: those making commitments to Christ are given a decision card, and are counseled by trained Christians at the end of the video event.
Salvation Tracts: these salvation tracts can be printed in English, or interpreted into any language, and given to each person who attends the video event. Plus, Christians can use these tracts in their daily lives.
Video Event preparations instructions: practical suggestions are given that, if done in advance of the video event, will be used of God to bring visitors to hear the Gospel. Also, the preparation kit helps mobilize Christians to follow-up the people who come to Jesus Christ through the video.