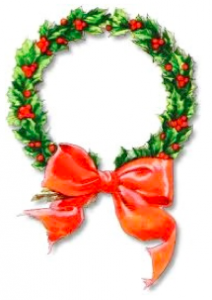 What are you thankful for this Christmas season? I am thankful to God for: sending His Son Jesus into the world; and for my mom and brother who for over two decades have encouraged me in  this ministry; and for our staff and volunteers; and…I am deeply grateful to you, our ministry partners, for all your concern, giving, and prayers! God has done amazing work this year through all of us together, and I am grateful to share the following year-end update with you.
Do you remember what it felt like to not have Jesus Christ in your heart…that intangible emptiness you felt? This year—because of your heartfelt care, help, and support—through dozens of our international school programs and local church events, along with our area-wide evangelistic crusades, our ministry saw 11,650 youth and adults make a public commitment to Jesus Christ! Please realize, these commitments people made around the world were not just "friendly" soft decisions to have an easy "comfortable" Christian life, but rather a call to repentance of sin and total abandonment of their life to Jesus Christ as Savior, Lord and God…a call to be very serious about following and serving the Lord, even enduring persecution if need be. Our goal is not to just see "converts," but rather to raise up disciple-makers for Jesus Christ! Therefore, all of our projects are done in close partnership with local churches who do the follow-up by providing next step opportunities to spiritual growth to those deciding for Christ. You helped these thousands find Jesus!
One thing that continues to motivate me to strive forward in international evangelism is seeing the faces, sometimes with tears, of the youth (and school staff) we reach and see saved in our School Programs! To hear stories of how they were inspired by our testimonies and messages, and how they found the encouragement to say YES to Jesus Christ and to ask for His help and His courage to…say NO to drugs and alcohol, to stand strong against peer pressure, and to stop having sex outside of marriage…these testimonies motivate me to keep going! It inspires me to hear how a young person (or anyone for that matter) reads the "Wounded Hearts" section of our website and then contacts us to say they found the hope they needed to get help for an endless list of complex life-damaging issues. They found hope for their hurts!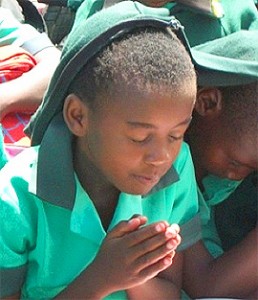 Because of the generous financial support from you, our partners, this year our ministry had the privilege of assisting in the training and equipping of over 900 pastors, church leaders, and ministry-minded Christians around the world through our Leadership Development Conferences! To supplement our world-wide training of church leaders we—YOU and our team—distributed over 670 Bibles in a variety of languages to leaders who did not own a Bible, and we provided countless free ministry and spiritual growth resources to church leaders at our conferences and through our website. We also distributed 110,000 salvation tracts this year in different languages; we gave them not only to non-Christians but also to church leaders and Christians so they can distribute the tracts and use them in their ministries.
In February 2013 we start our year of ministry in Mindoro, a province of the Philippines, where we are working with 200 churches for a major outreach and training project. We are praying about projects for later in the year in places such as South Sudan, India, and others. With your help we will reach and train more lives with the Gospel than ever before. Your special year-end gift could have a direct connection to how many people we see accept Jesus Christ next year! As the Lord moves your heart, mailing us your special Christmas donation will help us plan for the future! Our website also accepts an online donation if that is more convenient for you. Stocks or securities, planned estate giving, and direct financial gifts can be made through our fund with the National Christian Foundation of Houston. Our website has details at www.scottnute.org, or contact us via email at info@scottnute.org or call 713-277-8638. To you, our partners who give so generously to our ministry, thank you so much!
Merry Christmas,

Scott Nute