One of my favorite things to do is go to a country I have not been to before to preach the Gospel of Jesus Christ and add a new country to our global ministry network! I am traveling to the country of Peru for the first time August 7-13th!  We will conduct ministries in Peru like we have in other countries we've visited (see photos on right).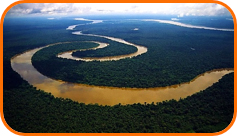 One thing Peru is known for is the Amazon River (photo left), which runs through their country. This river is the largest in the world with a length over 4,000 miles, and a width of
120 miles in some places. What a unique experience it will be to—as Jesus told us—be "fishers of men" along the Amazon River!
We will conduct several Community Crusades (such as in India, top right photo, 2012) throughout the region of Iquitos, Peru, which is a part of the "trunk" of the Amazon River. My friend Pastor Mike McGuire from Hobbs, NM, who is fluent in Spanish, will be joining me once again. Together, we will be proclaiming Christ and calling people to repent and come to THE CROSS!
In tandem with these outreach events, we will be taking our Drug Awareness Program into several public schools and universities! We will have the freedom to share the Good News of Christ and invite all the students (like the Uganda students in 2013, second right photo) to say Yes to Jesus! We will also be speaking in a Seminary. We are partnering with The Gideons International of Peru, and we will be giving Bibles to every student we reach (left photo below, Philippine women receiving both Bibles & tracts in their language in 2012)!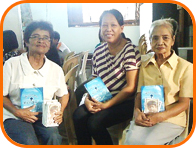 On one day of this project we will host a Pastor's Conference (middle photo, Pastor's Conference, Haiti, 2011)! Mike will be sharing practical messages about the life and ministry of a pastor. I will do training on personal evangelism (like I did in an underground church in China in 2009, fourth photo right). We will distribute 20,000 salvation tracts in Spanish to the pastors to use in their ministries, and give tracts to every student and person we reach in Peru!
Unique outreaches we are doing will reach tribes who live along the Amazon River area, such as the Chayahuitas tribe in the bottom photo. What a joy it will be to share the love of Jesus Christ with Peruvian tribes of people, and to help them connect with a local church!
If you would like to help send me to Peru to Reach, Win, & Train people with the Gospel, please consider donating a specific contribution at this time to our Peru Amazon Project, August 2017. Your support and prayers are really appreciated—Thank You!
Onward to the Amazon in Peru,

Scott Nute