We all find deep fulfillment when doing something to unconditionally help another person…can you remember the last time you helped someone and felt that mysterious satisfaction? Because of our ministry partners like you, we are, and will be, giving help to people in tremendous need around the world. Please pray for the following: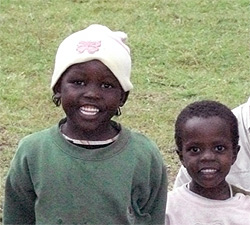 Philippines Project update: We received the following update from a Philippine pastor, telling of more lives changed in his church as a result of our multi-church project conducted in their area this past February, "We are so blessed because we are harvesting souls for the Lord. The crusade helps a lot. As of now we had 5 gays [homosexuals wanting to change their lifestyles] who are actively attending church and more than 10 new young people who committed their lives to Jesus Christ and now serving the Lord. The other churches want to extend their big thanks for the last crusade here in Mindoro."
India Project (September 16-23): Dozens of churches in the area of Machilipatnam, India are focused on praying for their friends and neighbors to come to know Jesus during our upcoming Festival Crusade. Hundreds of pastors and church members have received training to both counsel new converts at the crusade and to help nurture them spiritually after the crusade, connecting them to local churches! We will also host our Leadership Development Conference that brings encouragement and training to the local church leaders.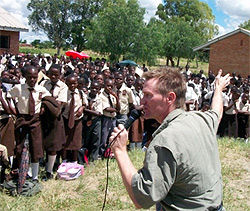 South Sudan Project, Stage 1 (October 21-31): The anticipation grows as preparations continue for our upcoming 3-day Leadership Development Conference in South Sudan. The conference takes place in the capital city of Juba, where up to 500 church leaders from throughout the entire country will join us, including rural village church leaders we will be bringing in. We will gather for a time of worship, inspiration, training, and revival…a time to get re-empowered and re-energized for the task of reaching South Sudan for Jesus Christ! The conference will be held in the largest church in the country, the Anglican Cathedral, with Biblical sessions presented on church leadership, evangelism, discipleship, family, and other vital topics. Our team will also conduct programs in several schools, and hold our Mobilization Training for Stage 2 of the South Sudan project, that will include a region-wide Festival Crusade in the fall of 2014.
Would you please do me a favor? Would you tell one of your Christian friends or family members about our ministry? God can use you to bring new partners into our ministry that will enable us to reach more lives globally with the Gospel of Jesus Christ! Thank you for your prayers and support!
Helping and serving the nations in Jesus' Name,

Scott Nute