2013 – A New Year of Winning Souls!
Happy New Year to you and your family! The start of this year is a great opportunity for all of us to focus, or refocus, on the most important thing in the world—winning souls to Jesus Christ! This year begins my 23rd year as an evangelist, and I am more determined and resolved than ever to focus on this one thing this year—win souls—as the Bible says, "He who wins souls is wise" (Proverbs 11:30). How does God want to use YOU to win souls this year?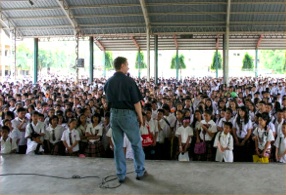 Our first project of the year takes place next month in Mindoro, Philippines where our Asia coordination team has been preparing for several months. The preparations have not been without difficulties as one of the native pastors involved in this project was shot and killed just a few weeks ago. The Bible says the devil comes to "steal, kill, and destroy," and the spiritual warfare we encounter on the frontlines of international mass-evangelism is at times blunt, mysterious, dangerous, and scary. Yet, we go out with the Gospel of Jesus Christ with complete confidence in His power to protect us and to use us to reach the ends of the earth with the life-changing and eternal message of Jesus Christ!
Will you start this year joining us in prayer for the souls of men, women, and youth scattered throughout the globe? Pray for God to use not just our ministry, but all the churches and Christian organizations dedicated to taking the Good News of Jesus Christ to the human race by any and every means available. We need your prayers!
This year we will conduct outreach and training events in various regions of the world through our area-wide crusades, outreach school programs, and church events. Our goal…to reach and win as many people to Jesus Christ as we can! Plus, our Leadership Development Conferences, which are done in tandem with our evangelistic events, will provide vital training and encouragement to hundreds of pastors, church leaders, and ministry-minded Christians located in third-world countries.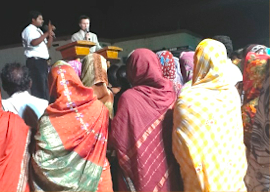 Do you know what it feels like to desire to read the Bible but not have one to read; or, to want and need job training but opportunities are limited to receive such training? Third-world church leaders are in desperate need of ministry training, Bibles, and resources. We consider it a privilege, and our duty, to help these impoverished Christian leaders to do the ministry God has called them to do.
Knowing that you are standing by our side and helping to send us out to the world with the Gospel brings deep comfort and strength to us! Thank you for your prayers, support, trust, and belief in what the Lord has called our ministry to do!
May God Himself protect and provide abundantly for you and your family throughout this New Year!
For saving souls in 2013,

Scott Nute