Another Year of Global Opportunities
As we embark on a new year, I must say how wonderful it is to be a Christian and know I am going to heaven when I die! This brings such peace to our lives as Believers…to each day experience abundant life here and now that leads to eternal life later. Today, and throughout 2014, let's rejoice in our salvation and share it with others!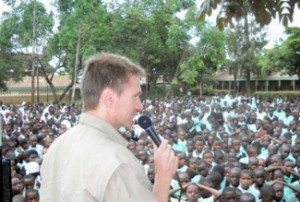 The Lord has opened before our ministry endless opportunities to proclaim the Gospel of Jesus Christ to nations around the world! Because of the support we receive from our partners we, God willing, are going to see thousands of men, women, and families open their hearts to Jesus Christ in 2014! And if that were not exciting enough, we will also have the opportunity to inspire and equip hundreds, if not thousands, of church leaders scattered throughout impoverished third world nations.
A primary focus for us will be the world's largest and most populated continent—Asia! With approximately 4.3 billion people, Asia hosts 60% of the world's current population. Of its 32 different countries and cultures, perhaps the most unique is the southernmost country, India. Plans are already in motion as our ministry prepares for upcoming projects in India. Please pray for God to penetrate the hearts of many Indians when they hear the message of the cross, and that the Holy Spirit will bring much needed hope to the local churches we will be working with. Please also pray for the funds needed to embark on these projects. We are praying for God's provision to raise the $55,000 needed for the next India project; close to 40,000 people attended our recent India crusade and hundreds came to Jesus Christ after I preached the Gospel and gave the public invitation…watch the brief 5-min video clip of this crusade at www.scottnute.org.
On February 7, 2014, our ministry is having our annual "BENEFIT DINNER" at Houston's First Baptist Church. For those of you in the Houston area, or anywhere for that matter, please come and join us! We will have a wonderful evening together sharing fellowship and a delicious meal, and listening to testimonies and a ministry presentation I will give.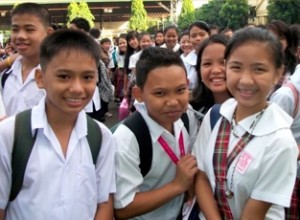 There are several ways you can partner with us for our ministry benefit or with our ministry in general. You can become a sponsor in one of these levels:  GLOBAL SPONSOR, $5000; NATIONAL SPONSOR, $2500; REGIONAL SPONSOR, $1000. You can also be a "Table Host" for $250, where you invite and bring 8 people to fill your table. Individual seats are $30 before January 24th, $40 after, and $50 at the door. You can visit our website to make your purchase: www.scottnute.org. For more information please contact us at info@scottnute.org or 713-277-8638.
Thank you for standing with us in another year of reaching and training the nations with the Gospel of Jesus Christ! I can hardly wait to see how God is going to change lives through us—together—in 2014!
For reaching hearts and souls in 2014,

Scott Nute