Firemen for Jesus – Saving Lives Before Disasters Hit
Our ministry has the high privilege and responsibility of going around the world to call out human beings from the core of who they are. We call each person to make the ultimate choice in life—to accept Jesus Christ or to reject Jesus Christ! It is not a coincidence every project we conducted last year in three different nations (updates below) were quickly followed by major catastrophic events that ended the lives of thousands of people.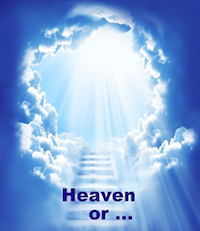 February 2013: We were on an island in the Philippines, Mindoro, where 3,218 individuals made a public decision to say yes to Jesus Christ! In November 2013, the largest recorded tropical storm in world history, Super Typhoon Haiyan, with winds up to 230-mph, ravaged the Philippines, killing over 6,200 people. I wonder if those Filipinos who turned to Jesus earlier in the year survived that storm? If not, what a joy it will be to see them in Heaven!
September 2013: We were in Machilipatnam, an area on the east coast of India, working with over 1,100 churches in a region-wide Crusade and Leadership Development Conference. Over 600 Indians, in spite of the threats of persecution, publicly repented of their sins and turned to Jesus Christ as their personal God and Lord! Three weeks after our project the 2nd largest storm to ever hit the eastern part of India, Cyclone Phailin, forced the evacuation of over 1,200,000 people. Thankfully, due to the Indian government preparing in advance, the death toll was kept to a minimum in comparison to the more than 10,000 who died in the last super cyclone that hit East India in 1999.
October 2013: Our team conducted a 3-day Leadership Development Conference in South Sudan, which two years ago became the newest country in the world after breaking free from decades of radical Islamic rule in Sudan. We were in the capital city, Juba, where 75 church leaders from throughout the region gathered for ministry training and resource distribution. We also spoke in numerous school programs and local church meetings, with 1,617 South Sudanese accepting Jesus Christ! Little did anyone realize that less than two months later a military coup, fueled by tribal quest for political power, would explode throughout the entire country. It is heartbreaking to say the civil war continues and has grown into the beginning of genocide with up to 10,000 South Sudanese being killed, many of whom were innocent children and citizens. Please pray for the people of South Sudan!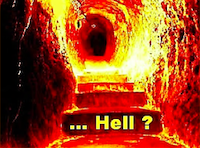 Each of us has a different role in God's Kingdom. Some are called to humanitarian efforts, others to long-term discipleship, and others, like our ministry, are called to call people to an immediate Heaven or Hell decision because, as I just reported, tragedies and disasters are happening with greater force and frequency than ever before and there isn't always time to establish long-term relationships. As an evangelist I see my "job" somewhat like a fireman who does what he can to rescue people from a fire (hell), and those he saves are sent to the hospital (local churches) for attention and care (discipleship). Jesus Christ said in Matthew 7:13-14 there are two roads in front of us, one road goes to Heaven and the other goes to Hell. Which road are you, your neighbors, and your family and friends, on today? How grateful I am to my Lord Jesus that in spite of my sins, wounds, and an introverted personality, He still called me to the greatest "job" in the world…to do the work of an evangelist and "save some by snatching them from the fire" (Jude 1:23). Thank you for helping us save as many as we can before it is too late!
Fighting the good fight…for Heaven's sake,

Scott Nute