Help us to impact lives in India & South Sudan
Summer is here! Many of us will be with family and friends celebrating the warmth and fun of summertime over the next few weeks. As you go about your plans, please know how grateful I am for all your support!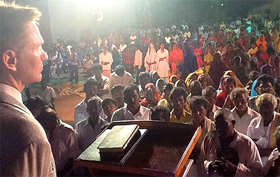 Some of our dear friends in India—our coordinator and his wife—were recently struck with heatstroke as the temperatures went beyond 120 degrees! Over 500 people throughout India have died the past four months from heatstroke. Can you imagine living in that type of heat day after day with little or no air-conditioning? Please team with us in prayer for our co-laborers in India!
Once the severe heat subsides, we are traveling to India next month to conduct a two-day, region-wide, evangelistic crusade. Church leaders from hundreds of local churches were equipped by our India coordinator to train their congregations to bring non-Christian friends and family to hear the Good News of Jesus Christ at the crusade! And, we have been told they are expecting a great turnout of church leaders for our Leadership Development Conference! Many, if not most, of the church leaders attending are from tiny churches and in need of encouragement and love. We look forward to sharing our hearts and lives with our brothers and sisters in Christ, along with presenting focused training sessions and giving each attendee ministry resources.
Plans continue to move forward for Stage 1 of our South Sudan project this October! We are taking a team of Bible teachers and preachers to speak at our extensive 3-day Leadership Development Conference. Due to a gracious contribution of literature from the missions department of my home church, Houston's First Baptist Church, we will distribute 5,000 booklets of discipleship materials to those who attend the conference! Thank you, my caring home church, for helping us "to equip the saints for the work of ministry, for building up the body of Christ" (Ephesians 4:11-12).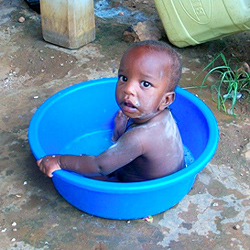 At this moment, I come to you humbly and boldly and personally…to let you know that we need help—your help—and I am asking you to please consider sending our ministry a financial gift today, the most sacrificial and generous donation that you can. Giving typically goes down during the summer because people focus on vacations and other personal expenses, yet the Kingdom of God still goes on because throughout the world people are dying daily without Jesus Christ! We have taken a step of faith for these upcoming projects in India and South Sudan and the Lord will provide! I have been praying earnestly for God's Spirit to move the hearts of His people to join us in this step of faith so that women, men, youth, and children in India and South Sudan can have the opportunity to hear the eternal, life-changing message of Jesus Christ! Thank you for walking by faith with us and for giving by faith to send us!
For souls going to heaven, I am sincerely yours,

Scott Nute