Island Buses to Heaven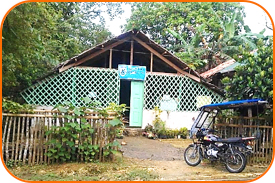 Very soon—May 11th-12th—our ministry has the opportunity to conduct the most unique event that we have ever done! We are having an Island-Wide Crusade on Siargao Island of the Philippines! God has already been working throughout the island…let me tell you more:
Located over 8,000 miles from America in the Philippine Sea, Siargao Island (map on left) is inhabited by 100,000 people on 169 square miles of land. The main beach on the island, Cloud 9 in General Luna, is listed as one of the top surfing locations in the world and hosts international surfing contests. This is the beach our ministry has rented where the crusade is being held!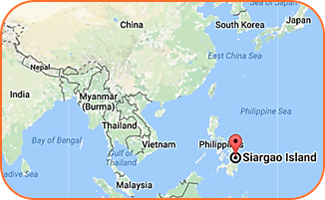 There are 112 churches (basically all tiny churches) united together for this special event, the first event of this kind they have ever done! Our Asia Event Coordinator stated that pastors said the unity and fellowship their churches have experienced in preparing for this event has been overwhelming! So much so that something has happened on the island and, for the first time in my ministry, local churches involved in one of our crusades are going to help us pay to rent buses to bring people to the crusade! Please know, basically every island church (like the one in the photo above), and every islander, is poverty stricken, with some pastors getting paid with fish and vegetables. Some islanders will be working overtime so they can donate to the crusade bus rentals to bring their family and friends to the crusade! So, this is a HUGE thing for the churches to do!
At $29,000, the transport budget for this crusade is the largest our ministry has ever had! The pastors, on their own initiative, came up with the idea that their churches would raise 1/2 of this amount ($14,500) to rent buses. I was stunned at this, and I realized that God is doing something special through these churches on Siargao Island!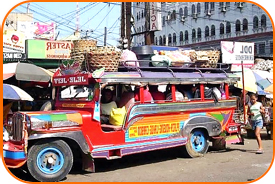 Notice the photos on the right: the top one is a bus called a "Jeepney," which is the main public transport on the island (each Jeepney holds around 60 people). We are going to rent as many Jeepneys as we possibly can, and also boat ferries from other islands (bottom photo), that will bring as many people as possible to hear the message of The Cross! It will only cost $1.66 per person ($100 per bus) per night for two nights to bring people to the crusade. Will you please help the island churches & our ministry to bring as many people as possible–by land and sea—to hear about Jesus Christ?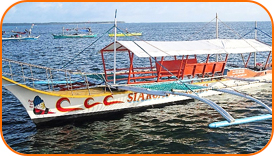 If you feel led to join with us in renting buses, you can give a designated donation (give online with no credit card fees) to "Philippines Island Crusade Transport May 2017." Our ministry needs to raise 1/2 of the transport budget ($14,500). Every dollar you give will go to rent as many buses as possible! Your gift sent today will allow us the "more than normal" time needed to prepare the island transport system. Thank you for helping us reach an island of precious lives with Jesus Christ!
For the island of Siargao,

Scott Nute