Pakistan Web—SNGM website now in 103 languages
A Bible verse that is relevant to our current time in history says, "the gospel is bearing fruit and growing throughout the whole world" (Colossians 1:6).  Let me share a testimony with you: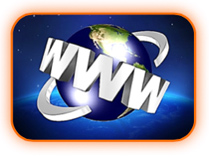 In June 2015, a man emailed our office from Pakistan (we will call him "Bob"). Bob was not a Christian, and he was curious about Christianity. So, he found our website on the internet (our website is available on the least amount of search-engines, so it is amazing he even found our site). Bob, who writes in good English, asked some questions and I emailed him back with the answers, and I also gave him more information on our website. Weeks later, Bob wrote again, and he told me he had accepted Jesus Christ through the "Know Jesus" page on our website! I congratulated Bob and gave him the spiritual growth information on our website. Like a sponge, Bob began to grow spiritually, and he found a way to buy a Bible, which in his country is a dangerous thing to do. Weeks later, Bob wrote again, and he said that he had led his wife to Christ, and I shared his excitement! A few days ago, Bob emailed his most recent update, and he shared that they have now led 3 men and 2 women to Christ! Glory to God for modern technology!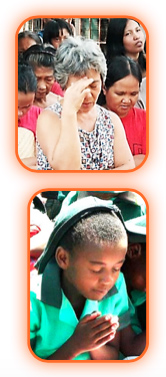 Our ministry is taking advantage of modern technology to REACH, WIN, & TRAIN as many people across the world as possible for Jesus Christ! Last month, we added the Google World Translator to our website that immediately translates our site into 103 languages, of which one is the Pakistani language, Urdu. So, we can now help "Bob" and these new Pakistani believers (and people like them in other closed countries) in a broader way! God is using modern technology across the entire world to accelerate the completion of global evangelization and to bring about the end of this world as we know it!
To add to our use of technology to build the Kingdom of God, some people suggested I start a blog. So, my first blog, "Open the Hydrant," is now available on our website. Our new translator makes the blog available in dozens of languages. Feel free to read it, and respond, and forward it to others if you feel they would be blessed by it.
We are currently planning evangelistic outreach & training events in the Philippines, El Salvador, Brazil, and other places. Please join us in prayer for the preparations; and, most importantly, pray with us that people's lives will be transformed by meeting and following Jesus Christ!
Till the end,


Scott Nute