Report: Fundraising trip to New Mexico
We just completed a fruitful ministry and fundraising trip to New Mexico! Thank you to all our friends who helped us organize and conduct these events! And, what a joy it was to have special time with my family!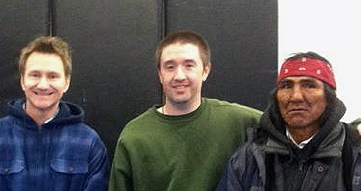 The Lord blessed the "BENEFIT DINNERS" we hosted at Promise Community Church in Albuquerque, NM, and the Baptist Student Union in Las Cruces, NM, which is my hometown. Numerous people joined our growing team of monthly ministry partners, which will help us in our soon-to-come major projects in India and the Philippines. Next month, I will give you full details of our exciting upcoming project in Southeastern India, April 19-30.
Our ministry organization has been blessed by my home church, Houston's First Baptist Church (HFBC). Recently, HFBC officially accepted our ministry as a "Partner Ministry," meaning they will be supporting our work, and they are allowing us to conduct a "BENEFIT DINNER" in the church March 30! If you are in the Houston area, you are warmly invited to join us. Contact us for more information:  713-277-8638; info@scottnute.org.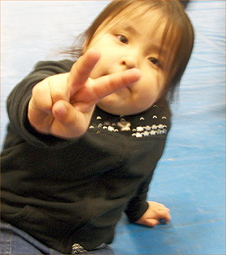 The Bible says in Revelation 14:6 we are to take the Gospel to every "nation, tribe, language, and people." On Feb 29-Mar 1, while working together with four local churches on the small Apache Indian Reservation in Mescalero, NM, our ministry conducted a reservation-wide evangelistic outreach called "ApacheFEST!!!" that was conducted in the Mescalero Community Center. This event was specially geared toward the unique culture of their Apache tribe, which included a program in the local schools where I spoke to 200 students on secular issues, and then invited the students and teachers to attend the event. Over 160 people attended "ApacheFEST!!!" with 16 people making public decisions for Christ! The local churches immediately began next steps for those who made decisions by setting up Bible studies, discipleship contacts, and additional spiritual growth opportunities.
It is with deep appreciation that I offer gratitude to you, our faithful and committed ministry partners! Your continual prayers, encouragement, and financial support are enabling our ministry to strive forward in not only seeing thousands of people surrendering their lives to Jesus Christ in our projects, but also in the vital equipping, training, and mentoring of church leaders and ministry-minded Christians scattered within the nations, tribes, languages, and peoples of the world. Thank you so much for all you do for God's Kingdom and for our ministry!
For reaching and training all the tribes of the world,

Scott Nute