Return to Honduras
What a crucial time in history to be involved in global evangelism! Having dedicated Christians like you praying for us and sending us out to the nations with the Good News of Jesus Christ is a strong motivation and comfort…and we are ready to go out again!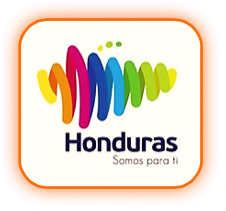 Our team has been praying and preparing for several months for our upcoming Regionwide Crusade in Honduras! This will be the fourth crusade we have done in their country over the past two years. So far, by the grace and power of God, we have seen over 2,300 Hondurans turn to Jesus Christ! Our ministry is strategic in where we go for our events, and we select areas where very few, if any, strong evangelistic events have been conducted in the past several years, or even decades. Our strategy is to select semi-rural regions where several small towns and villages are within a 60-mile radius. We then mobilize dozens of local churches in the targeted region in pre-crusade personal evangelism, and in post-crusade church connection and follow-up for every person who makes a commitment to Jesus Christ. The crusade is conducted in a centrally located venue, such as a soccer stadium or open field. And, a simple, yet highly significant, part of our strategy is that we rent dozens of public buses and vans that travel throughout the entire region to bring both Christians and the people that the Christians have invited and brought with them to hear the Gospel. Christians bringing the lost to hear about Jesus is a Biblical strategy we use that is taken from John 1:42 where: "Andrew brought him [his brother Peter] to Jesus."
This crusade will be in Sonaguera, Honduras, May 27-28. Over 70 churches have united together to take the Good News of Jesus Christ to their entire region of 300,000 people! We are believing & planning & hoping to see—God willing—hundreds of individuals make life-changing decisions to follow Jesus Christ, just like the young man holding his son did (in photo below) in our El Salvador Crusade a few weeks ago.
A friend from the United States, Mike McGuire, will join our team for this crusade. Mike is a bi-vocational and bilingual pastor in Hobbs, NM, and he raised support to cover his expenses for this trip. He will be sharing the Gospel in high school and university outreaches, and counseling at the crusade. Pray for the Lord to use Mike as he shares the Good News in Honduras!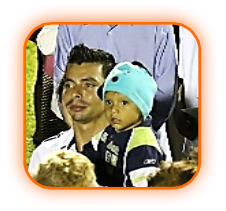 We need $14,000 to cover the budget for our upcoming Crusade in Honduras, which covers expenses for things such as training and follow-up materials, promotions, stage and sound, and the most vital…renting public transport ($2.50 per person, $150 per bus) to bring lost and hurting people to the event to hear about Jesus! I am asking for your financial help, please! We are using a new company that has waived the customary 3% transaction fee on credit and debit cards for the first $50,000 donated to our ministry. So…100% of your Mobile or Online gift will go to help us win people to Christ! You can donate on your Mobile by texting GIVE to 832-271-3353. Or, you can give Online at www.scottnute.org. Your special gift can be designated to "Honduras Crusade." Thank you!
In His service,


Scott Nute