The Gospel is growing worldwide
One of my favorite Bible verses says in Colossians 1:6, "…the gospel is bearing fruit and growing throughout the whole world—just as it has been doing among you since the day you heard it…"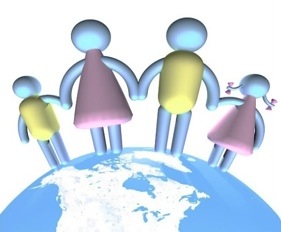 Our ministry enjoys being able to help people, either through overseas evangelistic and training events or providing resources that help the Gospel to continue bearing fruit throughout the whole world. We just shipped 30,000 Salvation Tracts to Africa to help reach people during the current civil/tribal war in South Sudan. These materials will help South Sudanese refugees scattered throughout Kenya and Uganda, and the displaced people in South Sudan. The tracts are written in 4 languages: Arabic, Runyankole, Lugandan, and English, and will be used in the new churches and other ministries. Church leaders will use these tracts in at least two ways: 1) to offer the hope of Jesus Christ to people who don't yet know Him personally, and 2) to help train Christians in how to share the Gospel in their everyday personal lives.
Our website, which was built and is maintained as a pro-bono gift by a dear Christian brother, is another way we try to help people. It is being used by God to offer hope, encouragement, and practical guidance to people in a variety of ways. A while back our office received an email from a young woman who had done an internet search on sexual abuse and our website was one of hundreds that were displayed, and she just "happened" to select our website to read. This woman shared how the "Wounded Hearts" section on our site helped her move forward in her struggle with the sexual abuse she experienced as a little girl. It inspired her to know that she is not the only one to have experienced childhood abuse and that she is not alone—Jesus is with her!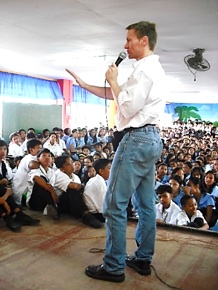 Visit our website to read my current article, "Satan's Baby Boy—the Antichrist! " You can also find a detailed report of our upcoming project in India and how you can help. Free materials on how to share your faith and how to use tracts in a strategic lifestyle manner can be downloaded from our site. Plus, you can find hope and direction through depression, divorce, homosexuality, addictions and other life issues many of us struggle with, and you can share these links with people you know who are going through similar challenges. Our website offers convenient online giving, and we have numerous videos you can watch from our international Crusades & Leadership Development Conferences.
Thank you for joining us in our ministry of helping people…in bearing fruit for the Gospel around the world!
Sincerely,

Scott Nute