86,000 decisions for Jesus Christ and counting!
From the beginning of this ministry in 1990 my heart has burned to see people accept Jesus Christ as their personal Lord and Savior! Though there have been various "chapters" of this ministry along the way, my goal has never wavered—to win men and women to Jesus Christ!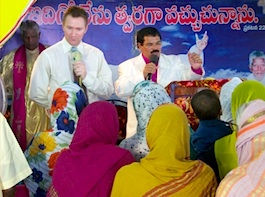 My personal goal from the beginning has been to see a minimum of 1,000,000 people make a decision to follow Jesus Christ before my life is over, and because of the help we receive from people like you we will accomplish this goal. To this point, we have seen 86,000 "decisions" (decision meaning repentance from sin and by grace through faith trusting only in Jesus Christ) for Jesus Christ and we give all the glory to God! However, we have a long way to go as there are now over 7 billion people in the world, of which, according to recent surveys, fewer than 10% have truly received Jesus Christ and become born-again Christians.
Our ministry philosophy is to reach and to train people with the Gospel of Jesus Christ. We have two major projects later this year: in India in September and South Sudan in October. These are great opportunities to have life-changing impact in the lives of thousands of people who don't yet know Christ, as well as in the lives of pastors and Christians who are involved in the preparation and training for these events, and those who will attend the Leadership Development Conferences we will be hosting. Our ministry simply and literally does what Jesus Christ focused on during His ministry on earth…traveling from city to city preaching to the lost and training the saved!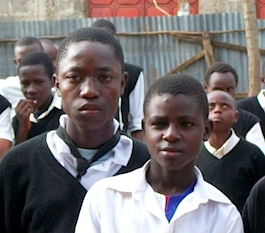 Yet, we don't have to travel across the world to have an impact in someone's life! God can and will use us in our neighborhoods if we are simply willing to make a choice to tell someone about Jesus. Recently, a new neighbor moved in next to me and I began to pray for him and his little daughter. Soon after, I introduced myself and we had a brief chat. Afterwards, I prayed more in private for him and his daughter. Sometime later, during our second conversation, I stepped out of my comfort zone and through that wall of fear and asked him if I could ask him some questions about spiritual things. He said yes, and as we talked he told me he had accepted Jesus Christ years ago but had gotten off track; he had been in prison but is now back with the Lord, going to church, and reading his Bible every night. We had a great talk and I had the privilege to say a prayer for my new friend and his daughter right there on the front porch of our apartment complex. Is there any reason you cannot step out by faith and share your love for Jesus with someone soon…even today? "This is a day of Good News, and we are keeping it to ourselves." (2 Kings 7:9). "I tell you, now is the time of God's favor, now is the day of salvation." (2 Corinthians 6:2). Visit our website for free materials on how to effectively share your Christian faith with others: www.scottnute.org.
Please pray for us as we prepare for upcoming projects, and please know how much you are appreciated!
For the world…for one,

Scott Nute