Merry Christmas!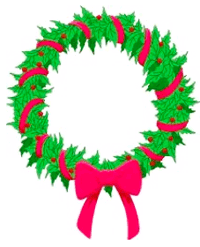 Our ministry family wishes you and your family a warm, love-filled, Merry Christmas! From the bottom of my heart, I thank you for all the prayers, encouragement, and generous support you have given this year to help us reach and train thousands around the world with the Gospel!
Currently, I am in the Philippines proclaiming the Gospel of the One born on Christmas day so long ago—God's Son, our Lord Jesus Christ! Please lift a prayer as you read this for the ministry work going on there.
Life changing…that is one way to describe what God did this year through our ministry! The projects we conducted in Haiti, India, and the Philippines saw thousands of lives touched by Jesus Christ! Such as Ednar in Haiti, who had "married" satan in a voodoo ceremony; after one of our events, Ednar repented of his sin and devil worship and gave his life to Jesus! He has since shared his testimony in the church he now attends.
Then there is our dear friend "Jackie" in India, who accepted Jesus as her Lord and Savior at one of our school outreaches. A mere half-hour after turning her life over to Christ, she was attacked by local religious extremists for becoming a Christian and suffered a head injury requiring immediate surgery. Praise the Lord Jackie has made a full recovery and has shared her powerful testimony in her church and is involved in outreach!
Plus, we had the privilege this year of equipping hundreds of pastors and church leaders through our Leadership Development Conferences. In India, our ministry began a partnership with 74 churches, including many rural village churches. We developed our "Global Missionary Program" and will provide training, resources, and, as God provides, support to help these missionaries in their ministries throughout India.
Thanks to you, our ministry partners, we were able to distribute over 200 Bibles and 90,000 Christian salvation tracts throughout schools, churches, conferences, and communities we reached in our projects. In addition, we gave training materials to churches and pastors, and in India we gave a battery-powered sound system that will be used to assist pastors in their teaching and preaching ministries in Indian villages.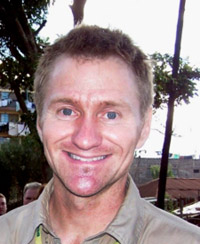 We are already making plans for next year in countries such as Venezuela, India, South Sudan, Brazil, the Philippines, and other potential places. With your help, we will continue reaching and training more lives with the Gospel, and your special end-of-year gift will greatly help us accomplish this. As the Lord moves your heart, your special Christmas donation sent today will help us plan for the future! Our website now accepts online donations. Also, stocks or securities, planned estate giving, and direct financial gifts can be made through our fund with the National Christian Foundation of Houston. Our website has details at www.scottnute.org, or just call us for more information: 713-277-8638.
Thank you, our friends and partners, for all your care, support, and prayers! I also want to give special gratitude to our board of directors, advisors, ministry volunteers, and our part-time staff, for all their hard work this year! May you and your family have a wonderful holiday season!
Merry Christmas,

Scott Nute